We would like to thank Curtis Ellington, Cary Hale, and the 100 Black Men of Greater Huntsville for giving us the opportunity to train the intelligent Men of Tomorrow. BDPA Huntsville trainers: Bernard Nealy, Brandon Fields, Pat King, and Jason Bradshaw plus special guest Irah Johnson, were all honored for the opportunity to speak with and train these bright young men.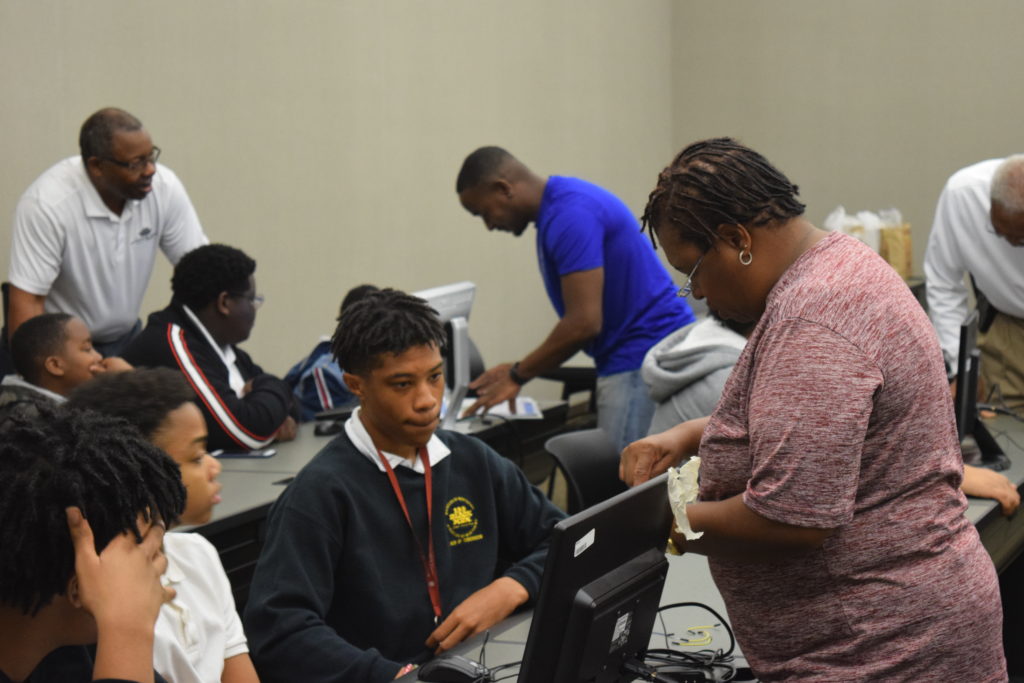 During the session these young men had the opportunity experience electrical engineering by connecting a Raspberry Pi microcomputer to a CAMJam Kit breadboard by wiring the two devices together. While also installing resistors, and red, green, & yellow lights to the breadboard. Once the students completed wiring the two devices together they connected the Raspberry Pi to a monitor, keyboard, and mouse.
After it was safely connected the students then were able to connect power to the Pi and proceed to use Python programming to complete the project. Once they completed the code which dictates how the Pi provides power to the breadboard, to each light, and when to halt from sending electrical current the results would be the red, yellow, and green lights to power on. The students really enjoyed the training and started making adjustments to the Python code to direct the lights to do different things such as blink in sequence.These students are our inspiration to do what we do.
Curtis Ellington, president of 100 Black Men of Greater Huntsville, posted this on his Facebook page.
For more information on this training please contact Bernard Nealy, nealysr@yahoo.com.